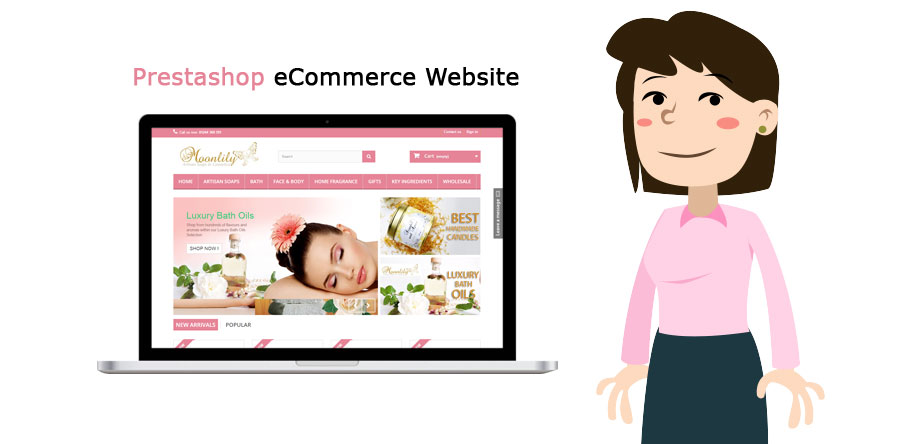 V1 Technologies is a full service eCommerce website development company offering top notch Prestashop website designing services. We build high end eCommerce websites that attract customers and provide high ROI. Our team of Prestashop developers work towards enhancing the online store performance and improving the sales for your business.

Whether you are a small business, start-up or an enterprise, a website developed using Prestashop can help you achieve your goals and nurture your relationship with the customers by offering them with the best user experiences. Hence, if you need a Prestashop website to be developed, get in touch with us soon. Our developers follow the industry best practices for Prestashop website development to offer solutions that are perfectly in sync with the business goals and customer needs.
Prestashop eCommerce Website Development Services offered by V1 Technologies
Prestashop is an open source eCommerce development platform that accelerates the web development process and offers high ROI. V1 Technologies offers a range of Prestashop development services that include:

Prestashop web development
Prestashop template, theme and plug-in design
Prestashop customisation
Prestashop component and module development and integration

Therefore if you want to build a low code ecommerce website that performs amazingly, you must choose Prestashop web development. Not only is Prestashop web development quick and cost-effective, it also makes website management easy, supports a number of payment gateways and allows you add integrate any shipping service of your choice.

Talk to us and embark on your Prestashop website development project today. Give us a call or leave us a line!