Performing Skillful Analytics on Your Mobile Apps:
Date : 15, June 2018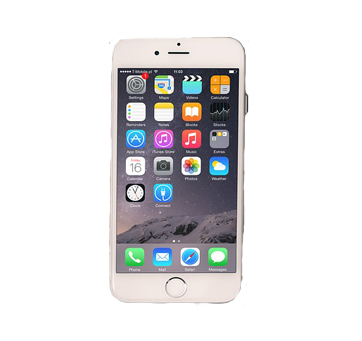 Mobile apps are valuable for businesses for the huge benefits it offers and hence every App owner is concerned about the usability of mobile apps. A strategic detailed qualitative analysis is required with Mobile apps usability to know how exactly the app is being used and whether it is satisfying users expectations and providing them withan enjoyable experience.
Today, app users are increasing each day and usage of the app is becoming more and more complicated. Expectations of users are reaching new heights and hence exploring mobile apps is not limited to regular workflow but users like to experiment with apps in various unpredictable ways. Users like to get engaged with apps and navigate through itlot of ways and expect a perfect experience with every step they take on the app. With this kind of user interaction, maintaining the best usability results is becoming more and more challenging for business.
Performing Qualitative Analytics on Mobile Apps
There are a lot of tools available which can perform quantitative analysis for you and let you know about the total download counts of your app, helps you know the most used download source, helps you to calculate the most visited pages on your app and much such information but calculating the app performance just with quantitative analysis. A lot of other abstract results are required to know how exactly the app is being used and sustains workflow with unexpected navigations. For example, if you want to know whether your users are confused with any of the features in your app or are frustrated with response inability with a certain section, there is no way to recognize such problem with quantitative analytic tools. You require precise quality analysis to know these kinds of issues which will give you clear results on your current app usage status.
How Effectively Can Qualitative Analytics Resolve In-App Crashes?
If you are using quantitative analytics tools, it will provide you with the total count of crash results which took place with your app. But if you want to find out what actions resulted into app crash, qualitative tools are required with which you can track individual sessions of users and know exactly which navigation or action resulted into the crash which will help you to resolve the issue more efficiently.
Tracking Unresponsive Actions
With analytics tools you can measure every click, swipe or scroll but when you want to know unresponsive behaviour of certain pages which might have disappointed users, turning on your qualitative analytic tools can help you know the area which remained unresponsive in certain condition and will help you to resolve designing issue and UI/UX bugs if any. Also, it will help you know the user's preferred region in your app which can be upgraded to fulfill the user's expectations. For example, if you realize a lot of users are skipping your app from the login screen, with qualitative analytics tools you can find out thata lot of users are not able to login and continue with their shopping which is disappointing them to move further with your app.
There are a lot of other valuable details which quality analytics can provide.Being a business owner, you may be quite busy handling the daily operation of your business. You may take up the services of V1 Technologies to help you with all such data and let you make informed business decisions.