Develop a Multi-Platform Website to Garner More Customers:
Date : 4, January 2018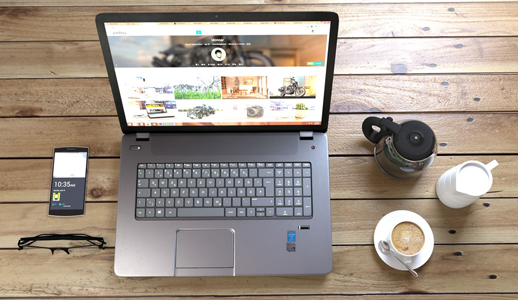 The rate of smartphone users in India is increasing day by day. People are developing adaptability over smartphones. They are finding more convenience inbuying things online and trusting apps and other important websites for looking out information.

With metro cities in India, use of smartphones for various purposes like grocery shopping, booking appointments at beauty salons or calling service for repair works or any other service is growing rapidly. This facility has made life easy and convenient. People are able to enjoy their weekends and holidays with these online services, they don't have to spend time looking and asking for things at different doorsteps and can get it all on 'one thumb click go'.

Easy accessibility
In India, average smartphone users do not have internet accessibility. While providing your customers with a multi-platform website service, it is important to consider their experience of using your website. Considering low internet speed, you should keep your web design as light as possible. If your service providing app or website loads quickly and easily, it will enhance your customer's experience and will inspire them to use your app again.

Consider the following points while developing your web app in order to keep it light and simple.
It should be accessible by single thumb click.
Should not contain large JavaScript files or very high-resolutionimages which willexhaust your user's internetdata pack.
It should contain ashort and simple description for information. Zooming out alarge piece of information will definitely degrade the end users experience of using your web.
Make use of icons wherever possible replacing text for options like search, Add, Register etc.
Use of social media links in your web or app encourages users to share important information from your app or website with their social media friends and can help you attract more customers.
Advantages of Building Multi-Platform Website

If you consider following trends then upgrading your website with the latest technology and building a multi-platform website is the most important and effective way to increase your users count. Today, competition is not just about building an app or website, but providing your users with convenience while they use it.

Building an app or smartphone version is a good idea but instead upgrading or building a multi-platform website will attract more customers who use different gadgets. Accessibility over multiple gadgets will let manypeople use your service as they don't have to switch to another gadget if they want to use your website.

Technologies used for building a multi-platform website provide easy customization techniques. It helps you upgrade your web when required by incorporating technical upgrades. Technology evolves each day. So, keeping your web up to the mark with the latest techniques is the sure way to provide your customers with a wonderful experience and will help you earn their loyalty.

Most website development companies in India can help you build multi-platform websites or gadget supported responsive websites. They have technicians who are expert and have good experience in building such websites. Their guidance can help you update your web at the most affordable cost by using the suitable technology and techniques.